Biscayne National Park is an absolutely incredible place. Not only is it one of the more unique areas in Florida, but it's also one of our most unique National Parks. Biscayne is 95% underwater, meaning you need to go below the surface to truly experience it. Even if you want to stay dry, head out on a boat into the Bay for a wonderful trip. In this guide, I'll cover everything you need to know about visiting Biscayne National Park. This includes maps, trails, things to do, camping, where to stay, what to pack, and more.
This post was updated on April 2, 2020. This page may contain affiliate links.
Visiting Biscayne National Park Map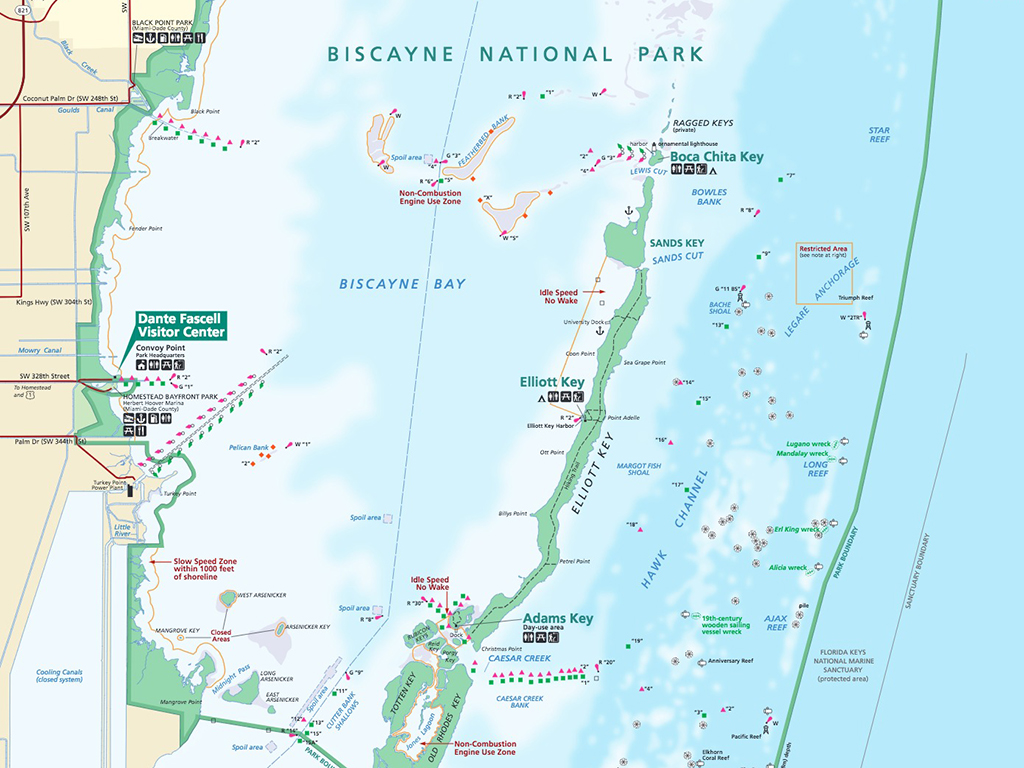 You can click on the map above to save it to your computer and/or view the full map. For more maps, visit this page.
Fun Facts About Biscayne National Park
The park protects 172,971 acres. About 95% of that is water.
Biscayne National Park was established on June 28, 1980. First, it became Biscayne National Monument on October 18, 1968.
The shore near the Dante Fascell Visitor Center includes wild mangrove trees. This stretch is the longest on the Eastern United States coast.
Elliott Key, the park's largest island, is the northmost island in the Florida Keys. The Keys are formed from fossilized coral reefs rather than traditional islands of sand and coral, making them stand out as their own group of islands.
Why is Biscayne a National Park?
According to the Foundation document, the purpose of Biscayne National Park is:
"…to preserve and protect for the education, inspiration, recreation, and enjoyment of present and future generations a rare combination of terrestrial, marine, and amphibious life in a tropical setting of great natural beauty…"
When to Visit Biscayne National Park
The best time to visit Biscayne National Park is winter or spring (November to May) to avoid hurricane season. It also rains less this time of year.
Biscayne National Park Weather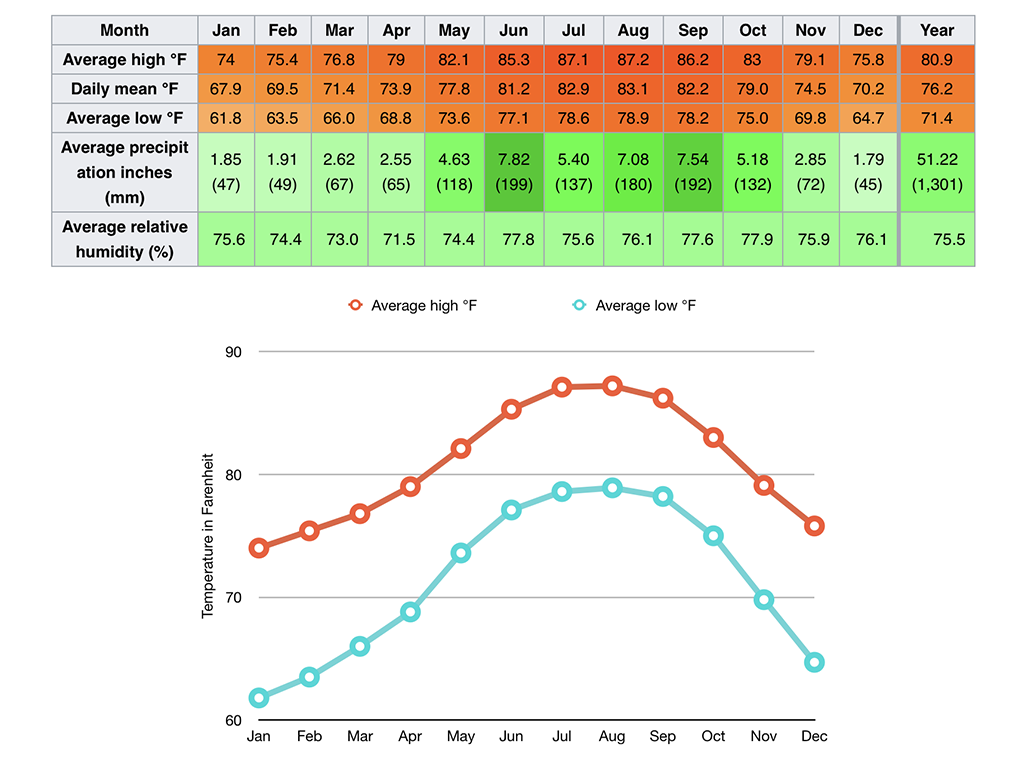 Visiting Biscayne National Park in the Winter
From December to February, you'll find the best weather in Biscayne National Park. You'll find the park to be busy, but not as busy as the spring. The weather is perfectly mild with little precipitation.
Visiting Biscayne National Park in the Spring
While warmer than winter, spring is still pleasant and not nearly as hot as the Florida summer. Rain is a bit more common than in the winter. Spring is also busiest in terms of tourism, so plan ahead. You'll want to reserve any tours and hotel rooms in advance to ensure you're able to enjoy the area.
Visiting Biscayne National Park in the Summer
June through August is my least favorite time to be in Florida. In fact, I haven't returned to Florida (where I grew up) in the summer since I moved away in 2014. This time of year, you'll experience the warmest weather, the most precipitation, and the highest humidity. This is also prime hurricane season. With all of that in mind, lodging costs are lower this time of year, so consider that if you're traveling on a budget.
Drink lots of water on days with a high heat index.
Visiting Biscayne National Park in the Fall
Similar to the summer months, September through November is hot, humid, and damp. You can expect warm temperatures and quite a lot of rain. Therefore, crowds are light and accommodations prices may be cheaper.
Getting There and Getting Around
How to Get to Biscayne National Park
The main access to Biscayne National Park is located at the Dante Fascell Visitor Center in Homestead. The address for the visitor center is 9700 SW 328th Street, Sir Lancelot Jones Way, Homestead, FL 33033. Some other access points include various marinas such as Homestead Bayfront or Crandon, among others.
While the visitor center and the surrounding Convoy Point area close (check here for hours), the park waters are open 24/7.
Getting Around
Since the park is mostly water, the best way to access it is via boat. You can book tours through various concessionaires and park partners. I highly recommend the Biscayne Institute.
Furthermore, if you have your own vessel you can explore on your own. I'd recommend speaking with a park ranger first to decide where to go and ensure your knowledge and skills are up to the challenge.
To reach the visitor center from Miami, I highly recommend renting a car. There is no public transportation.
How Much Does Biscayne National Park Cost?
There is no fee for visiting Biscayne National Park. However, that doesn't mean everything in the park is free. If you're interested in tours, you will have to pay.
America the Beautiful Passes
If you're visiting other national parks in the area, the smartest thing to do is purchase an America the Beautiful Pass. Annual passes cost $80 and will admit everyone in the vehicle at most national parks around the country. If you're currently serving in the United States military, have volunteered for a national park, are in fourth grade, or have a permanent disability, you may be eligible for one of the free passes issued by the National Park Service. Lastly, there is an annual pass for seniors 62 and older for $20. Seniors are also able to purchase a lifetime pass for $80.
Other national parks in Florida that charge an entrance fee include Canaveral National Seashore, Castillo de San Marcos National Monument, Dry Tortugas National Park, Everglades National Park, and Gulf Islands National Seashore.
How Much Time Should I Spend Visiting Biscayne National Park?
One Day in Biscayne National Park
Some highlights of Biscayne National Park can easily be seen in one day thanks to a variety of tours offered. That being said, there is plenty to see if you're interested in spending more time in the area.
For our one day in Biscayne, we decided to take a tour that encompassed three of the park's best activities: snorkeling, boating, and kayaking. We took a leisurely sailboat ride to Adams Key, one of the park's day-use areas, about five miles from the visitor center.
Once we arrived, we had lunch (which we packed ourselves) before kayaking through the surrounding mangroves. Stand-up paddleboards were also available. While kayaking, we got to see sharks and a little crab swim by our boat.
Finally, our guide found good locations for snorkeling and allowed us to hop in the water and look around before we took the sailboat back to the mainland. If this tour sounds interesting to you, check it out here.
Another popular option if you only have one day is a trip to Boca Chita Key. This is one of the most popular day trips in Biscayne National Park. You'll take a speed boat to the key, check out the unique lighthouse, and hike the trail. For information on this tour, click here.
Multiple Days in Biscayne National Park
If you have more time, you can spend multiple days visiting Biscayne National Park. There's a campground on Elliott Key if you love a remote camping experience. You could also fit in multiple tours, such as the Boca Chita Key tour above along with the sailboat tour or perhaps an all-day snorkeling excursion. Furthermore, glass-bottom boat tours are offered as well. If you're in Miami and want to venture south into the park, there are also companies offering tours of the famous Stiltsville.
Places to Stay Near Biscayne National Park
Camping While Visiting Biscayne National Park
Biscayne National Park is home to two campgrounds. One is on Elliott Key, the largest island in the park. The other is on Boca Chita, one of the most popular islands for day trips.
Both campgrounds charge $25 per night. This includes camping and boat docking. There is a kiosk upon arrival where you can pay (cash only). If you choose to camp in the summer (May 1 to September 30), the fee is waived. Both campgrounds operate on a first-come, first-served basis and no reservations are accepted.
The Elliott Key Campground includes restrooms with sinks (cold water only), picnic tables, grills, cold water showers, and drinking water. It's recommended to bring your own drinking water in case something goes wrong with the water system on the island.
Boca Chita Key Campground also has restrooms, but there are no sinks or showers. Furthermore, you won't find any drinking water on the island. It is very important that you bring your own. The campground is also equipped with grills and picnic tables.
For more information about camping in Biscayne National Park, visit the official website.
What to Pack for Visiting Biscayne National Park
Packing for a trip to Biscayne can be tricky. Depending on the time of year, temperatures can range from over 80 degrees Fahrenheit during the day to 50 degrees once the sun goes down. If you're visiting in the summer, it may rain every day. Here's a list of things you may need, with some items varying based on the season you decide to visit.
General Packing List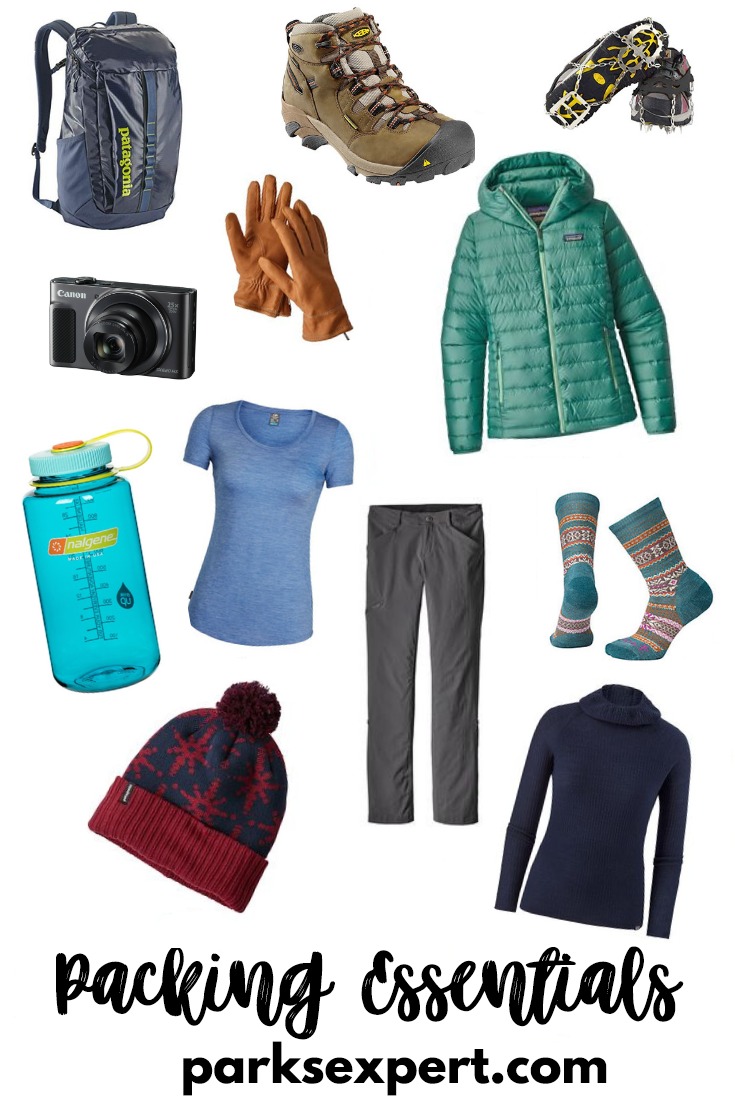 Every hiker should always carry the ten essentials with them. These include:
Illumination (flashlight or headlamp)
Something to light a fire: lighter, waterproof matches, and/or fire starter
Repair kits and tools: pocket knife, duct tape, screwdriver, and/or scissors
Emergency shelter: tent, bivy, tarp, and/or space blanket
Nutrition: food for both meals and snacks
Hydration: water bottle, water treatment (LifeStraw or SteriPen), and water
For Camping: The Basics
For more of my recommendations, check out my post on my favorite outdoor gear.
Biscayne National Park Gear
When visiting someplace new, it's always fun to read the guidebooks and become more acquainted with the area. Maps are handy, too. I also love to read more about its history. One of my favorite for Biscayne is this book: Paddling Biscayne and Everglades National Parks. It includes the best areas to travel via kayak or canoe.
Biscayne National Park Hikes
Because the park is 95% water, there are only a few hiking trails.
Jetty Trail
You'll begin on a boardwalk in front of the visitor center. After walking in front of the marina, you'll walk the final portion of the trail on a sandy unpaved path. This stretch goes along a thin jetty, providing a great view of the bay and the downtown Miami skyline. It ends at the Colonial Bird Protection Area.
This is the only trail in Biscayne National Park that is located on the mainland. The other four trails are located on the islands.
Difficulty: Easy
Start: In front of the Dante Fascell Visitor Center
Distance (roundtrip): 1 mile / 1.6 km
Adams Key Loop
This overgrown trail takes you through one of Florida's hammock habitats. It's very wooded and can be buggy at any time of year. You won't get good views of the water due to all of the trees.
Difficulty: Easy
Start: Near the two NPS-staff housing units (you can't miss them).
Distance (roundtrip): 0.5 mile / 0.8 km
Elliott Key Loop
On this scenic trail, you'll walk from the Biscayne Bay side of the island over to the Atlantic Ocean side. You'll see a few informative trail signs along the way to help you learn more about the area. About halfway, the trail intersects with the Spite Highway Trail. The trail is mostly sandy and flat with a boardwalk on the side by the Atlantic Ocean. Bring bug spray!
Difficulty: Easy
Start: This U-shaped trail begins on either side of the harbor.
Distance (one-way): 1.1 miles / 1.8 km
Spite Highway Trail
While the other four trails in the park are short nature trails, this trail is more of a hiking trail than anything else you'll find in Biscayne. The trail stretches the entire length of Elliott Key, the largest island in Biscayne National Park. It's located about halfway inland and goes through a hardwood forest. There is no shuttle or boat service to bring you from each end to the other, so you will need to walk the trail twice. It's mostly flat with sand and dirt along the path.
Difficulty: Easy
Start: Walk a portion of the Elliott Key Loop and you'll see the connection to the Spite Trail about halfway.
Distance (one-way): 7 miles / 11.2 km
Boca Chita Key Loop
This short nature trail circles a wooded area on Boca Chita Key. Along the way, you'll find a few interpretive signs. The official trail remains in the wooded area, but there are several informal trails that lead to the water. Most of the trail is flat with a mix of sand and gravel as the terrain.
Difficulty: Easy
Start: This U-shaped trail begins on either side of the harbor. Follow the retaining wall to find the most obvious trailhead.
Distance (roundtrip): 0.6 miles / 1 km
More Things to Do in Biscayne National Park
Snorkeling
Sailing
Glass-bottom boat tours
SCUBA diving
Hiking
Camping
Birdwatching
Where to Stamp Your National Parks Passport Book
Don't have a national parks passport book? Purchase one here and start collecting your stamps! Or, buy your own notebook or stamp some postcards – the stamps are free for you to use on whatever you please.
NOTE: Do not stamp your country-issued passport with these! This could render them invalidated.
Dante Fascell Visitor Center
Pin Visiting Biscayne National Park: The Parks Expert Guide