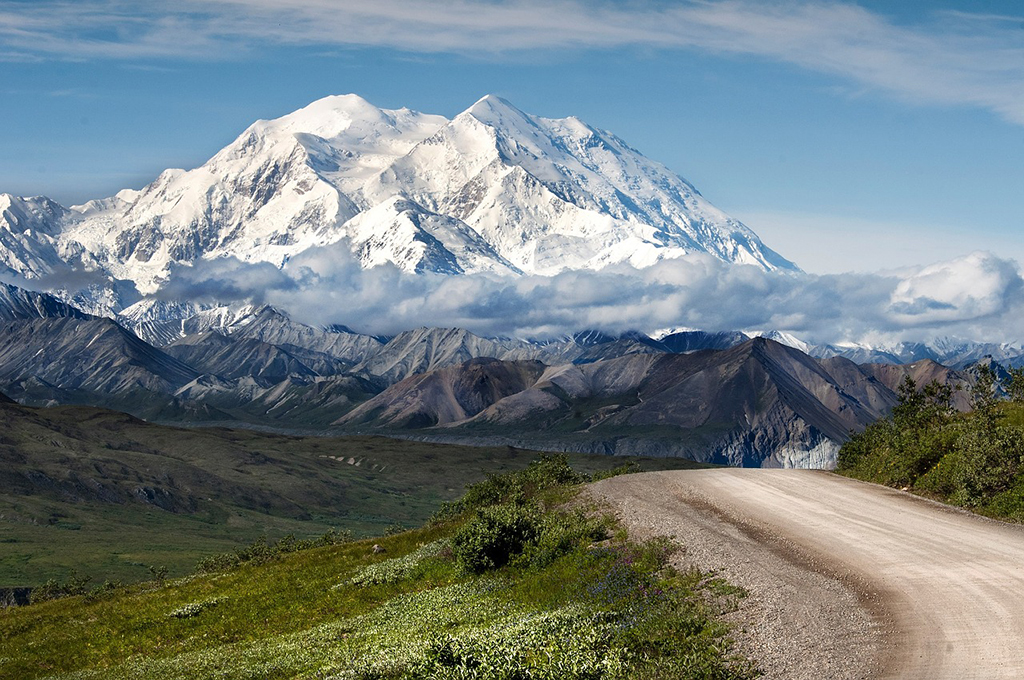 For many, planning a trip to Alaska can be a very daunting task. That's understandable; it's a large state that's very difficult to navigate. One of the most popular destinations is Denali National Park, a place I've had the pleasure of both visiting and living in.
If you follow my tips for visiting Denali National Park, it is likely to be the highlight of your trip to Alaska.
In my opinion, there is no better way to see and experience the incredible beauty of Alaska than by visiting Denali National Park. This place has it all; from awe-inspiring mountains to pristine forests filled with wildlife.
It is the most beautiful place I've ever been, and one of the world's most unique wilderness areas.
Like the state it calls home, Denali is huge and can be difficult to navigate if you don't do your research. Read on for essential tips for visiting Denali National Park that will make your visit a truly spectacular one.
This post may contain affiliate links. If you make a purchase, I may earn a small commission at no additional cost to you. For more information, view my privacy policy.
Local Tips for Visiting Denali National Park
Get more tips for visiting Denali National Park with my Expert Guide to Visiting Denali National Park.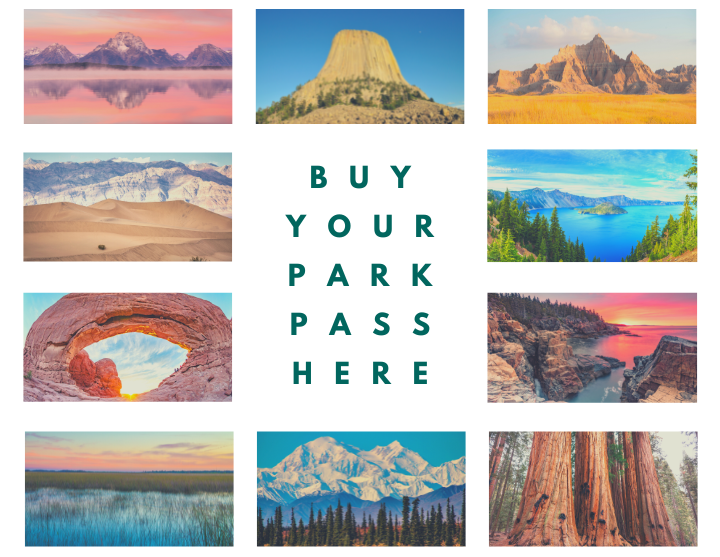 1. You Can't Drive the Entire Denali Park Road
This element of a trip to Denali really surprises people. Here's the scoop:
Denali National Park's only road is 92 miles long. The first 15 miles (to Savage River) are paved, and vehicles can drive on it most of the year.
However, you should expect closures due to snow at any time, even in July. Once it snows, the National Park Service may not plow the road beyond the first three miles.
If you visit in the shoulder season (late-April to early-May or late-September to early-October), the road may be open for the first 30 miles (to Teklanika River), weather depending. This is the only portion of the Denali Park Road visitors are permitted to drive, and it's only open at certain times of the year.
If driving the road yourself is important to you, it's worth planning your vacation around the shoulder season.
The only exception to the above rules is the Denali Road Lottery. This annual event takes place over a five-day period in September. From May 1-31, anyone can enter the lottery, and winners are selected to drive the road in its entirety for one of the five days. I recommend entering, as this is one of the more unique experiences you can have in the park.
Otherwise, visitors are required to visit the park by bus. It's not as bad as it sounds, I promise. With the road's hairpin turns and steep dropoffs, I'd personally rather have an experienced driver with extensive training.
Plus, buses sit much higher than cars and every person is another pair of eyes, offering better chances to look for wildlife. You can look around too since you won't need to focus on driving. This will help locate more animals and you'll be able to take in the glorious views.
Lastly, the environmental impact of all 600,000+ visitors to Denali driving vehicles is mitigated by the use of buses.
Prices vary from $0-$200, depending on where you're going and which type of trip you'd like to take. Buses travel as far as the end of the road in Kantishna, a 12-hour round-trip journey. For more information about bus options and information about how to book, visit Denali's website.
Note: As of August 2021, Denali Park Road is partially closed due to a massive landslide. Learn more here.
2. Denali is a Mostly Trail-less Wilderness
Most national parks have numerous hiking trails for people of varying abilities. Visiting Denali National Park is much different.
In Denali, there are only about 35 miles of trails, and all but four of them are accessed from the first 15 miles of the Park Road. I've hiked all 20 maintained trails in the park and ranked Denali's trails to help you choose which ones to hike.
However, you don't need to stay on the trail in Denali! You can get off of the park bus just about anywhere and go hiking, which I highly recommend. It's estimated that only 1% of Denali's visitors leave the park road, so if you're looking for a unique experience, get off the main road and trails.
If you're nervous about hiking in Alaska's backcountry alone, click here for information about Discovery Hikes, off-trail excursions led by experienced park rangers. You can only sign-up for a Discovery Hike in person 48 hours in advance, so make sure to arrive at the visitor center early to claim one of the coveted eleven spots.
Park rangers are also happy to answer questions about Leave No Trace, wildlife safety, and more in the visitor centers in order to make you feel as comfortable as possible.
3. Do Your Research Before Backpacking
Denali's backcountry is special. It is a true Wilderness, meaning all visitors should feel as if the land they stand on is untrammeled.
Additionally, the park strives to make sure both backpackers and visitors on buses feel the comforting solitude of this Wilderness. There are rules on where tents can go, bear protocols and safety measures, and a quota system limiting the number of people in backcountry areas. Denali's website does an excellent job of going in-depth on all of these topics and more for those interested in backpacking in Denali.
All visitors are required to obtain a permit at the Denali Visitor Center before venturing off, and the more you understand the process before you go the better. It's also a good idea to pick out a couple of areas you're interested in exploring before you go.
NOTE: As of 2018, the Backcountry Information Center has closed. All permits must be obtained at the Denali Visitor Center at the new Backcountry Permit desk.
4. Expect Any Type of Weather at Any Time, and Pack Accordingly
The weather in Denali can change in a split second. We experienced snow in July and hail in August. The road sometimes closes in June because of snowfall. Be prepared for anything, no matter when you plan to visit.
You should always pack a coat, hat, scarf, and gloves. It also rains a lot in Alaska, so rain gear is highly recommended.
The park is also enormous, about the size of the state of Massachusetts. If you start your day boarding a bus near the park entrance, the weather could be completely different at your final destination. Remember, the road is 92 miles long!
Always plan for potential weather changes, including snow, no matter when you go. This is true for all of the national parks in Alaska.
5. If You're Looking for the Northern Lights, Visit When it's Dark
The northern lights, or aurora borealis, occur year-round. But without darkness, they're pretty much impossible to see.
If this item is high on your bucket list (and it should be!), visit from September to April. Keep in mind there are fewer services this time of year (buses stop running and the road will close when snow falls), but the chances of seeing the aurora are much higher.
VIEWING TIPS:
Find a place where you have clear skies (no clouds) and a view of the sky that's uninterrupted (no buildings or trees).
Check the aurora forecast online to see if chances are high or not and get an idea of what times will be best. There are plenty of smartphone apps to help with this.
Be prepared to stay up late or wake up early.
Dress in warm layers so you can stay out in the cold for long periods of time.
The farther north you are, the better the views will be.
Photographing the northern lights can also be challenging, so do your research beforehand.
6. Going Hiking? Carry Bear Spray
Bear spray is proven to be the most effective defense against bears. Chances are you won't need it, but better safe than sorry.
Since it's typically not sold in the national park (and sells out extremely quickly), you should pick some up before you arrive. The nearby towns of Healy and Denali Park all sell bear spray in their stores. You can't fly with it, so you may need to wait until you arrive in Alaska to purchase some.
Make sure the safety is on. I'd also advise tieing the safety to the can if you're hiking off-trail so it doesn't fall off. Keep it securely attached to your body or pack for the same reason. It should also be in a place you can easily and quickly access it in case of an emergency.
When on park buses, put the spray inside a plastic sandwich bag and inside of a bag or backpack. Bear spray should not be brought inside any buildings, including park visitor centers.
After your vacation, you'll probably wonder what to do with your unused can. Head to the Denali Visitor Center and ask some of the other visitors if they need any. If you don't have any luck, park rangers will take it off your hands.
If you're nervous about bears, read Denali's bear FAQ or my post on bear safety in national parks. I also highly recommend reading up on other wildlife, like moose and wolves, and what to do in case of aggressive behavior from these animals.
7. Reserve Your Campground Spaces in Advance
There are six campgrounds in Denali: Riley Creek, Savage River, Teklanika River, Sanctuary River, Igloo Creek, and Wonder Lake. All of them are fully booked insanely quickly, so get your reservations as far in advance as you can.
Reservations open on December 1 for both campgrounds and buses. No matter where you're camping, but especially if you choose Wonder Lake, bring bug spray!
Campground reservations can be made at Reserve Denali's website. Remember, these campgrounds are not run by the National Park Service, and a park ranger cannot handle reservations.
LOCAL TIP FOR VISITING DENALI: Visitors who camp at the Teklanika Campground, near mile 29 of the Denali Park Road, receive a special pass to drive to the campground. From here, they are also required to take a bus to travel inside the park until their reservation period ends. But that's 15 miles of the road you can drive that others cannot!
8. Don't Forget to Visit the Sled Dogs
Denali is the only national park with a team of working sled dogs. These teams go into the park's Wilderness every winter to help park rangers with research, preservation, and transportation.
Summer is their off-season, and the kennels are open every day.
There are also daily demonstrations where rangers discuss the dogs' work and the dogs run around a small track pulling a training cart. It's something everyone visiting Denali National Park should see.
Plus, the dogs are incredibly friendly and love getting belly rubs from visitors!
LOCAL TIP FOR VISITING DENALI: Parking is extremely limited near the kennels. If you want to attend one of the demonstrations, it is critical that you take one of the free shuttles. These programs can hold as many as 300 visitors, and there aren't 300 parking spaces. Shuttles depart from the Denali Visitor Center.
9. Chances Are You Won't See Denali
Almost everyone visiting Denali National Park wants to see "the mountain", and it's easy to understand why. However, it's not always easy.
When I say Denali here, I'm referring to North America's tallest peak. Alaskans have always called it Denali, the Athabaskan (native Alaskan) word for The High One. The name was officially changed from Mt. McKinley in 2016. Prepare to receive an eye roll from locals if you refer to it as Mt. McKinley during your visit.
It is said that only 30% of park visitors see the mountain. It is so tall that it creates its own weather, often shrouded in clouds. The best times to look for it are late at night or in the early morning hours (11 p.m. – 3 a.m.). Remember, in the summer you have 24 hours of daylight!
It's also easier to see in the colder months when there are clearer skies. If you're visiting in the winter to see the northern lights, see if you can find Denali too.
Keep in mind, this is a 30% chance that you will see any part of the mountain. The chances that you'll have a completely cloudless, uninterrupted view like this photo? Only 16%. The longer you stay, the better your chances are. This brings me to my last tip…
10. One Day is NOT Enough!
This is my most important tip for visiting Denali. I cannot emphasize this enough. If you're going to ignore my other tips for visiting Denali National Park, please listen to this one.
Many people stop in Denali for just one day, sometimes only a few hours. This is not enough time to really see the park. There is so much to do and see that a few days are necessary.
I recommend at least two days: one day for hiking on the front-country trails and one for taking the bus into the park. Most importantly, if you really want to experience this place, spend a night camping either at one of the campgrounds or (preferably) in the backcountry.
Believe me when I say you will never see another place like this one. Make your visit count.
If you do only have one day in the park, read my post for a few ideas on how to plan your Denali day trip.
Pin Tips for Visiting Denali National Park
We are so glad you've decided to visit Alaska. These 10 tips for visiting Denali should help make your trip as memorable and enjoyable as possible.
Have a great time out there, please let us know if we can be of any assistance, and use our other Denali resources to continue planning an epic adventure.