With hundreds of things to do in Everglades National Park, it can be difficult to choose only a few on your trip. I grew up in Florida but regrettably spent very little time in the park. I've now been three times, and these are my absolute favorite things to do in the Everglades.
It's worth noting that these are all things you can do within Everglades National Park boundaries. Therefore, the list does not include some popular activities, such as nearby museums or zoos, that are located in other parts of the general Everglades area.
This post may contain affiliate links. If you make a purchase, I may earn a small commission at no additional cost to you. For more information, view my privacy policy.
My Top Ten Things to Do in Everglades National Park
1. Take a Tram or Bike the Shark Valley Road
From the park's Shark Valley Visitor Center, there are a plethora of things to do in Everglades National Park. One of the main attractions is the 2-hour Shark Valley Tram ride.
This tour takes you along a 15-mile paved trail to an overlook. From the top, you can see across the Everglades for miles. Your naturalist guide will also point out significant features along the way.
You'll find the Shark Valley Visitor Center at the north entrance to the park along the Tamiami Trail (US-41). The address is 36000 SW 8th Street, Miami. Tickets are required and cost $27 for adults.
This is in addition to the $30 park entrance fee (which covers everyone in your vehicle for 7 days). Advance reservations are recommended as spots do fill up.
If the tram ride isn't for you, maybe a bike ride sounds more pleasant? You can bike along the same paved path the trams take. You can rent bikes on-site or bring your own.
On our trip, we chose to take the tram due to limited time. While we enjoyed the trip, we agreed that next time we would prefer to bike.
The major benefit of the tram is the naturalist provides information as you ride, plus it's faster than biking. However, you won't stop for everything or be able to stop as long as you may wish to snap photos.
If you do take the tram, sit on the left side (driver's side) for the best wildlife viewing. This is the same side as the main canal the road will follow.
Another option is biking the trail with a Park Ranger. You'll depart for your 3-hour tour early to beat the heat and the crowds. Another great option in Shark Valley is Meteor Shower bike rides along the Shark Valley Trail. Call (305) 221-8776 to speak with a Park Ranger for more information.
Enjoy biking but want to get away from the popular Shark Valley Trail? Another guided option is the L-67 canal with a Park Ranger. On this 3-hour trip, you'll ride on a gravel road along a canal with views of the Shark Valley Slough. You'll need your own bicycle for this tour. Call (305) 221-8776 to make a reservation.
2. Take a Ranger-Guided Canoe Tour
On my second visit to Everglades National Park in 2014, this was the highlight of my trip hands-down. I'd canoed through Florida mangroves and swamps too many times to count while growing up, but this was special.
First, the Park Ranger who guided us was spectacular. She had also worked at national parks in Alaska, and we had great conversations about living in the Great White North. She confidently navigated us through the wild Glades while we were in awe of our surroundings.
Most notably we saw an American crocodile. Did you know that Everglades National Park is the only place on Earth where alligators and crocodiles can co-exist? This is all due to the brackish water, a mixture of fresh and saltwater, providing the perfect habitat.
During our trip, we saw a crocodile that was at least 14-feet long. It was the largest wild animal I had ever seen in Florida.
We did our canoe trip in the Flamingo District, but tours are also offered in the Gulf Coast area of the park. Both require advance reservations.
To book your trip with the park rangers in Flamingo, call (239) 695-2945 up to 7 days in advance. For the Gulf Coast, you can make reservations (no earlier than 14 days in advance) by calling (239) 695-3311. Canoes are provided free of charge in Flamingo. In the Gulf Coast District, you'll need to bring your own or rent one.
3. Hike the Anhinga Trail for Alligator Sightings
Many people visit Florida with the hope of seeing alligators.
When traveling to other places, seeing the distinctive wildlife of that region/area can be tricky. Wildlife is, after all, wild. Animals do what they want and have zero interest in (or knowledge that we'd like them to be) appearing where we would like them to at any given moment.
This isn't the case in Florida. Here, it seems like everywhere you look you'll find its famous wildlife. This could be birds, dolphins, manatees, or its famous alligators. Especially in Everglades National Park and its neighbors, Biscayne National Park and Big Cypress National Preserve.
The Anhinga Trail begins at the Royal Palm Visitor Center, which is four miles from the main Ernest F. Coe Visitor Center (40001 State Road 9336, Homestead, FL 33034) at the Homestead entrance to the park. It is less than one mile round trip on paved walkways and boardwalks. Due to the abundance of wildlife, it is extremely popular – expect crowds.
If you're interested in more hiking, read about our favorite Everglades trails.
4. Attend a Ranger Program
While you're looking at things to do in Everglades National Park, you may be interested in learning more about the only sub-tropical wilderness in America. Park Rangers are great resources! There are a wide variety of ranger programs offered throughout the park on a variety of topics.
Some of the easiest programs in terms of accessibility are campground talks. Every night, a different park ranger will visit the amphitheaters in the Lone Pine Key and Flamingo Campgrounds to deliver a program. The topics vary and are chosen by the park ranger. Programs last 45-minutes.
There are also various walks and creature talks offered throughout the day. As mentioned earlier in the post, you can also participate in ranger-guided bike rides and canoe trips. Rangers also lead walks through the slough (pronounced slew), mentioned in #7.
5. Take a Wild Ride in an Airboat
While there are airboat tours throughout Florida, only three companies operate within Everglades National Park: Coopertown, Everglades Safari Park, and Gator Park. All three are located between Miami and Shark Valley along the Tamiami Trail.
Airboating is one of the most popular things to do in Everglades National Park, and one of the things you simply have to do in the Everglades. It's unique, it's a blast, and you won't forget it.
This is more like a roller coaster than a slow boat tour. For those, you'll be more interested in item #9 on this list.
6. Bring Your Binoculars for Outstanding Birdwatching
Everglades National Park has some of the best birdwatching opportunities in the world. In fact, over 300 species of birds live here or pass through every year during their migrations.
Some of the best spots for birding are near the Homestead entrance (Royal Palm area) and Flamingo districts of the park. Here, you'll find that the Anhinga Trail, Eco Pond, Mahogony Hammock, Mrazek Pond, Nine Mile Pond, Paurotis Pond, and the Snake Bight Trail all have spectacular opportunities for sightings.
Paurotis Pond is one of my favorites, as Wood Storks like to hang out here along with Roseate Spoonbills. You can also find a variety of wading birds in the Gulf Coast and Shark Valley areas.
7. Take a Slogging Tour Through the Swamp
Similar to airboat tours, you can slog through the Everglades in a variety of places. However, one of the best things to do in Everglades National Park is a slog with a park ranger.
Wait, what is slogging? This unique activity is one of the most popular attractions in Everglades National Park. You'll wear long pants and walk through the swamp, literally slogging your way through the muck, water, and dirt surrounding you.
Slogging is best in the summer when water levels are higher, but watch out! You can expect mosquitoes everywhere and should bring as much bug spray as you can carry.
Slogging tours take place in the Shark Valley and Royal Palm districts. Remember, these are strenuous hikes and you'll need long pants and closed-toe shoes. Reservations are required. You can call to reserve spots with Shark Valley (305-221-8776) or Royal Palm (305-242-7700) park rangers.
8. Kayak Around the Ten Thousand Islands
The Ten Thousand Islands area of Everglades National Park is one of the most famous. This maze of mangroves is some of the most beautiful coastal scenery Florida has to offer. It's also one of the least-explored places in Everglades National Park due to its remote location.
While boat tours operate through a portion, the rest of the area is perfect seclusion and isolation. The area is perfect for kayaking. While you're out there, look for bottlenose dolphins and manatees along with the ever-present alligators and crocodiles.
You can rent kayaks at the Gulf Coast Visitor Center if you don't have your own. The main visitor center was destroyed by a hurricane in 2017, but there is a temporary visitor contact station in its place.
9. Take a Boat Tour on the Gulf Coast
If kayaking isn't your favorite, consider a guided boat tour through the 10,000 Islands. The only boat tour company authorized to operate in Everglades National Park is Everglades City Boat Adventures. Currently, they only offer a trip through the 10,000 Islands but another tour through the mangroves is coming soon.
The Gulf of Mexico offers a different selection of wildlife than you will find in the swampier parts of the Everglades. On your 90-minute tour, you could see everything from manatees to dolphins and sea turtles to shorebirds.
10. Drive the Park Road to Flamingo
If you only have one day in Everglades National Park, this is how I would spend it. There's only one road that travels through the park, and along the way, you could potentially see half of the things on this list.
Start at the Ernest F. Coe Visitor Center to obtain a map and information for your visit. Then, travel on to Royal Palm and hike the Anhinga Trail. Keep your eyes peeled for a variety of birds, alligators, and turtles here.
Next, continue to the Pa-hay-okee Overlook and walk on the boardwalk to overlook the Everglades. Then, stop at various ponds along the route to search for birds. Sometimes, you can see the rare flamingo in some of these ponds. More common are egrets and herons. There are also a few interpretive walking trails you can stop at on your way to Flamingo.
Last but not least, visit the marina in Flamingo to look for manatees and crocodiles.
How to Get to Everglades National Park
There are three entrances and five districts in the Everglades. For detailed directions, visit the official website. For maps, click here.
The Homestead entrance is the main entrance located south of Miami and west of Homestead. Here, you'll have access to the Royal Palm and Flamingo districts. Additionally, you'll find the Flamingo, Royal Palm, and Ernest F. Coe visitor centers.
The Shark Valley entrance is along the Tamiami Trail (US-41). This highway leads to Big Cypress National Preserve and the Gulf Coast district. It is west of Miami.
Last but not least, the Everglades City entrance is located on the coast of the Gulf of Mexico. Here, you'll find the Gulf Coast Visitor Center and a variety of boat tours.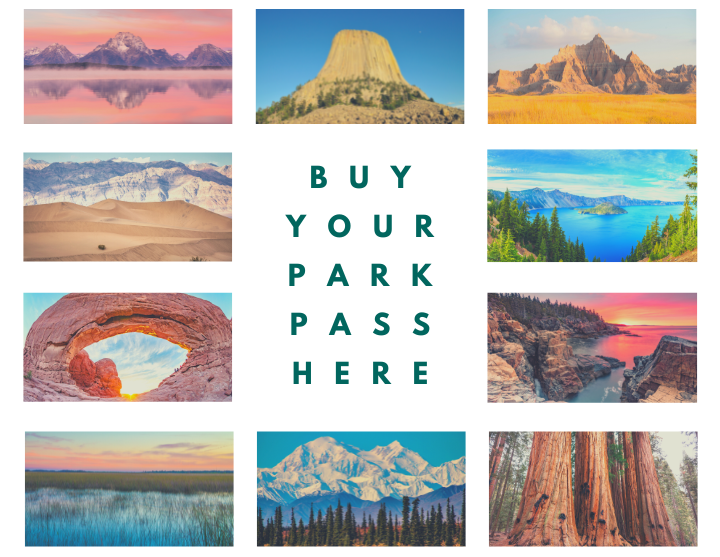 When to Visit the Everglades
The most popular time of the year is winter (December to March). This is due to cooler temperatures and the dry season, plus you'll also avoid hurricane season. Because of the milder weather, you can expect more crowds. Furthermore, it's still Florida, so expect it to be hot and damp no matter when you go.
If you visit in summer, you can expect hot temperatures and daily rain. Furthermore, mosquitoes are rampant this time of year. That being said, this is the best time to avoid crowds and the best time to go slogging.
What to Pack for Everglades National Park
Packing for a trip to the swamp can be tricky. Depending on the time of year, temperatures can range from over 80 degrees Fahrenheit during the day to 50 degrees once the sun goes down. If you're visiting in the summer, it may rain every day. Here's a list of things you may need, with some items varying based on the season you decide to visit.
General Packing List
Every hiker should always carry the ten essentials with them. These include:
Illumination (flashlight or headlamp)
Something to light a fire: lighter, waterproof matches, and/or fire starter
Repair kits and tools: pocket knife, duct tape, screwdriver, and/or scissors
Emergency shelter: tent, bivy, tarp, and/or space blanket
Nutrition: food for both meals and snacks
Hydration: water bottle, water treatment (LifeStraw or SteriPen), and water
For Camping: The Basics
For more of my recommendations, check out my post on my favorite outdoor gear.
Everglades National Park Gear
When visiting someplace new, it's always fun to read the guidebooks and become more acquainted with the area. Maps are handy, too. I also love to read more about its history. In the Everglades, you can't visit without reading about Marjory Stoneman Douglas's fight to save the river of grass.
Pin Things to Do in Everglades National Park