There is no place on Earth quite like Gates of the Arctic National Park. It's challenging to get to, ruggedly remote, and extremely rewarding.
Anyone who plans on visiting Gates of the Arctic National Park should be prepared. Using this travel guide from The Parks Expert, you'll be ready for the adventure of a lifetime.
When our rocky bush plane landed in Anaktuvuk Pass, I remember thinking the place was similar to my home near Denali National Park. After a few miles of walking, I realized how vastly incorrect I was.
As one of the more remote national parks in the United States, this place is one of the most unique spots I've ever trekked. It's famous for having no roads and no trails, making it difficult to visit. It's not one of those national parks you happily stumble upon. You have to desperately want to visit.
Here's everything you need to know about planning a trip to Gates of the Arctic National Park, including some stories from the time I spent 6 days within its boundaries, realizing just how small and insignificant I truly am.
This post may contain affiliate links. If you make a purchase, I may earn a small commission at no additional cost to you. For more information, view my privacy policy.
Gates of the Arctic National Park Map
Click the map above to enlarge it. This is the official map provided by the National Park Service.
For a more detailed map, which I highly recommend if you're planning a backpacking trip into the park, check out the Trails Illustrated map from National Geographic.
Fun Facts About Gates of the Arctic National Park
The park was established on December 1, 1978, as a National Monument before President Jimmy Carter upgraded it to a National Park as part of the Alaska National Interest Lands Conservation Act (ANILCA) in 1980.

Like many other national parks in Alaska, within Gates of the Arctic you can find private inholdings and Native Corporation Land. It's important to be respectful of this as you travel through the park.

People have been a part of Gates of the Arctic's history for more than 13,000 years.

It is the second-largest national park (after Wrangell-St. Elias) and encompasses 8.4 million acres of land.
The park's headquarters is in Bettles, a small village outside the park boundaries. You can also find park rangers at the ranger station in Anaktuvuk Pass or the Morris-Thompson Cultural Center in downtown Fairbanks.
Together with the Noatak Wilderness, Gates of the Arctic is part of the largest contiguous Wilderness area in the country.
As of 2021, Gates of the Arctic is the least-visited national park in America. The park receives around 10-11,000 visitors per year. Compare this to Grand Canyon National Park and its 6 million visitors!
Why is Gates of the Arctic a National Park?
According to the official website, Gates of the Arctic was established in 1980, "to preserve the vast, wild, undeveloped character and environmental integrity of Alaska's central Brooks Range and to provide opportunities for wilderness recreation and traditional subsistence uses."
Specifically, Section 201 of ANILCA states that the park shall be managed for the following purposes, among others:
To maintain the wild and undeveloped character of the area, including opportunities for visitors to experience solitude, and the natural environmental integrity and scenic beauty of the mountains, forelands, rivers, lakes, and other natural features;
to provide continued opportunities, including reasonable access, for mountain climbing, mountaineering, and other wilderness recreational activities;
and to protect habitat for and the populations of fish and wildlife, including, but not limited to, caribou, grizzly bears, Dall sheep, moose, wolves, and raptorial birds.
Subsistence uses by local residents shall be permitted in the park, where such uses are traditional, in accordance with the provisions of title VIII."
Best Time for Visiting Gates of the Arctic National Park
In winter, everything essentially halts. Snow machines won't start in the frigid cold. Many animals have migrated to escape the freezing temperatures. While winter in Alaska has its own charms and advantages, if you're hoping to backpack in Gates of the Arctic National Park, summer is your best, if not your only, option.
Gates of the Arctic National Park Weather
The weather in Gates of the Arctic, and Alaska as a whole, is entirely unpredictable. You can check forecasts all you want, but it will be a huge challenge to plan for if that's your only tool.
The best thing you can do is prepare for every outcome. I visited in July. We experienced days where the heat was nearly unbearable; never did I think I would wish for a pair of shorts in the arctic!
Yet, when we landed, we were hit with freezing cold, sideways rain straight out of Forrest Gump's Vietnam War tales.
On our last day, we were hit by a surprise storm that included thunder and lightning, weather that is incredibly rare in the arctic. You simply never know, and you should plan for every type of weather to occur, just in case.
Visiting Gates of the Arctic National Park in Winter
Unless you're seriously prepared to endure the harsh winter weather, I wouldn't plan on visiting this park in winter.
While the park doesn't receive much snow, the snow that does fall will not melt until warmer temperatures arrive. This could be as late as May or June. Frigid temperatures frequently fall to -40 making the outside nearly intolerable. If a winter visit is something you're hoping to do, do not take your trip lightly.
Above the Arctic Circle, there are also days when the sun will not rise above the horizon, resulting in extreme darkness for multiple weeks.
Visiting Gates of the Arctic National Park in Summer
Summer is when Gates receives most of its visitation, and it's easy to understand why. Summer is when flowers are blooming, the wildlife is abundant, rivers are refreshing, and hiking isn't such a chore.
Accessibility is also not as much of an issue in the summer. You can easily charter a plane, take a small commercial flight from Fairbanks, or drive the Dalton Highway to get as close as you can to the border.
You'll also have endless daylight in the summer, especially near Summer Solstice, when the sun will not leave the sky.
Visiting Gates of the Arctic National Park in Spring, or Fall
Spring and fall are still challenging times to visit Alaska. While temperatures could be cooler, you never know how much (or how little) snow will be present. Fall is also a primary hunting season for local, rural subsistence users.
How to Get to Gates of the Arctic National Park
While there are no roads leading into the park, it is still accessible. There are three options for accessing and visiting Gates of the Arctic National Park: water, air, or land.
Via multiple rivers, most notably the Noatak, Koyukuk, or Kobuk Rivers, you can float into the park (and out again) on a packraft.
Many tour companies offer packages for guided packrafting trips if this method of wilderness exploration is new to you. Most likely, you will still need to fly at the beginning or end of your trip.
Flying in is the most popular way to reach the park. You can either charter a plane/air taxi and pilot to take you to a specific area of the park you're hoping to explore or you can take a commercial flight from Fairbanks.
We flew with Wright Air from Fairbanks to Anaktuvuk Pass, a village within the park, and began our journey there.
Lastly, you could access the park on foot. The easiest way to walk into the park would be to start at the Dalton Highway and park your car along the road. This primitive dirt road takes vehicles, mostly large trucks, all the way to Deadhorse near the Arctic Ocean, following the Alyeska Pipeline to Prudhoe Bay.
While the road won't cross into the park, at its closest point you'll be about four miles from the park boundary. Entering the park this way can require a river crossing (depending on where you choose to start), so prepare accordingly.
The Dalton Highway is extremely remote – bring extra gasoline and spare tires, along with anything else you think your car could need to make the trip.
How Much Does Gates of the Arctic National Park Cost?
The park itself does not cost any money to enter. What will cost you is your travel. No matter how you choose to enter the park, airfare, gasoline, and possibly rental car fees can cost you.
Most rental car companies in Alaska do not allow you to take their vehicles on dirt roads, so if you're hoping to drive the Dalton Highway in a rental, make sure you clear it with the company first.
America the Beautiful Passes
If you're visiting other national parks in the country (Denali National Park is the only one in Alaska that charges an entrance fee), the smartest thing to do is purchase an America the Beautiful Pass. Annual passes cost $80 and will admit everyone in the vehicle at most national parks around the country. It will pay for itself if you visit three national parks within 12 months.
If you're currently serving in the United States military, have volunteered for a national park, are in fourth grade, or have a permanent disability, you may be eligible for one of the free passes issued by the National Park Service.
Lastly, there is an annual pass for seniors 62 and older for $20. Seniors are also able to purchase a lifetime pass for $80.
Read More National Park Travel Guides from The Parks Expert
How Much Time Should I Spend Visiting Gates of the Arctic National Park?
I would plan for multiple days in the park. The only feasible day trip option is Anaktuvuk Pass, which isn't the most scenic area.
While you'll learn a lot about the park in the Ranger Station or the museum, if you want to truly see the park, you'll want to spend days exploring its Wilderness.
One Day Visiting Gates of the Arctic National Park
You could fly into Anaktuvuk Pass (Bettles is not technically in the park) if you only have one day. From here, it's only a short walk to reach points in the park where you cannot see the village.
This will help you feel like you're having a more remote experience. Ideally, you'll have a few days to explore the area and see what the park is all about.
Multiple Days Visiting Gates of the Arctic National Park
Backpacking and packrafting are the two most popular activities in Gates of the Arctic. For a large national park that is so vast, packrafting is an optimal way to see as much as possible in just a few days.
If you're backpacking, prepare for river crossings and remote wilderness off-trail trekking. Thankfully, the alpine tundra makes for relatively easy walking.
Remember, if you're spending the night in the park's wilderness, you're required to have a bear-resistant food container and you should file a trip plan with a park ranger. You can file your trip plan in Anaktuvuk Pass, Bettles, or Fairbanks.
Places to Stay Near Gates of the Arctic National Park
There are only a couple of lodging options in Anaktuvuk Pass and Bettles. Along the Dalton Highway, you can also find sporadic lodging in Coldfoot and Deadhorse. The easiest way to spend the night in the park is to camp.
Backpacking in Gates of the Arctic National Park
While the park does not have campgrounds, wilderness camping is relatively easy in Gates of the Arctic. The tundra makes for excellent, flat, soft surfaces to sleep on.
Furthermore, while there are no established trails in the park, ATV trails from Anaktuvuk Pass will lead you along the Anaktuvuk River to some spots used by the Native peoples.
If you're in Gates of the Arctic and you see a spot that has been impacted by overnight campers, it's best to stay there so you're not creating an impact elsewhere. This helps keep the remote wilderness character intact.
Don't forget to grab your bear-resistant food container and file your trip report! I'd also highly recommend reading the park's official backcountry planning guide. Lastly, remember to view your airline's rules on fuel and bear spray transport.
Gates of the Arctic National Park Hikes
While there are no maintained trails in the park, here's a secret: there are ATV trails from Anaktuvuk Pass that lead to the Anaktuvuk River and Gates of the Arctic Wilderness.
Because these trails get extremely muddy and swampy, it's sometimes easier to traverse than the trail-less tundra. Walk the road from Anaktuvuk Pass toward the landfill and you'll see various ATV trails begin.
These will peter out eventually, so it's still important to have a map and compass for wayfinding.
What to Pack for Gates of the Arctic National Park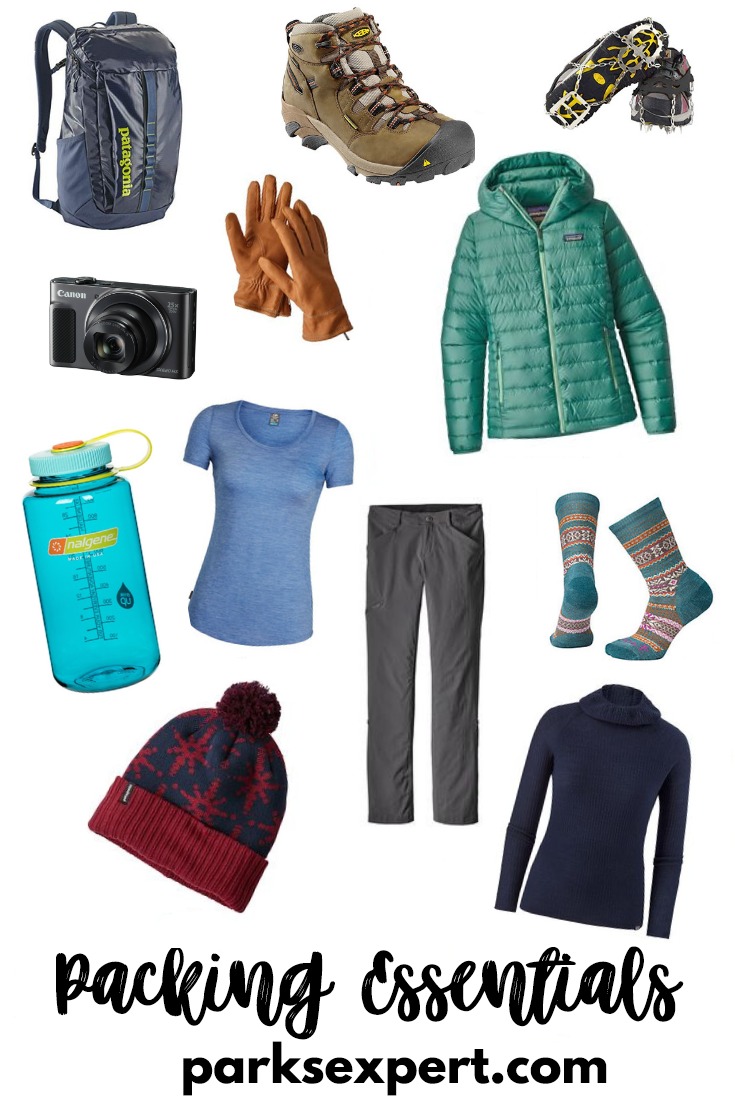 For more information on what to pack, check out my posts on packing for a trip to Alaska and my favorite outdoor gear.
Where to Stamp Your National Parks Passport Book
Don't have a national parks passport book? Purchase one here and start collecting your stamps! Or, buy your own notebook or stamp some postcards – the stamps are free for you to use on whatever you please.
NOTE: Do not stamp your country-issued passport with these! This could render them invalidated.
Anaktuvuk Pass Ranger Station
Bettles Ranger Station
Coldfoot Interagency Visitor Center
Morris Thompson Cultural Center in Fairbanks
Pin Visiting Gates of the Arctic National Park: The Expert Guide